Team Wheelbarrow
A super speed turn was completed still achieved in double time by the Scottie Dogs, who had only 4 days to plan and execute their
release
. Team "Wheelbarrow are on the run, but hope someone will catch
the book
they left behind.
Team battleship left
The Monster of Florence at the
Portland Soldiers and Sailors Monument on Remembrance Sunday (In the UK). Team Train managed to find a shopping centre next to Rainbow's End theme park, so of course they released
a book
there.
Team Iron dropped off
a book
at the local OBCZ (That's the Organized Bleached Clothing Zone, or Laundromat). They then got all autumnal with an
orange release
as crisp and clean as both the November air and all their clothes.
Team Racecar, it has transpired, are fickle friends indeed - they visited poor sick Team Boot, to let them know that
and, while no one was looking, made off with a point!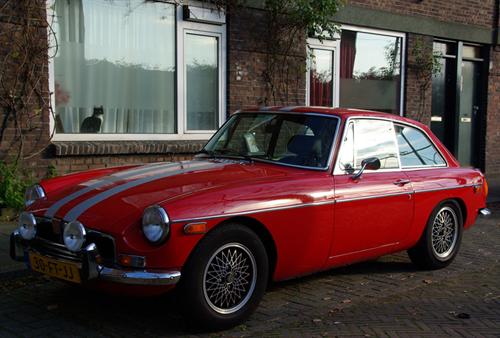 Racecars going no where
Team Moneybag, however, are having none of that; they prevent the Racecars getting away with the points by turning all the
Tarmac
of the rad surface into books! They then celebrate a job well done by releasing
The Third Man
in one of it's settings, The Hotel Sacher.
Team Top Hat have also been somewhat light-fingered this turn , they stole all of
Poseidon's Gold and hid it the the Castle of Good Hope - which turned out to be an excellent spot as it is a fort, so easily defensible when the king of the sea comes to reclaim his treasure.
Yellow!
All this playing in the sea has left Team Boot very worried that their game-mates will catch a chill, and so they turn the tables on them (after negotiations over the medicine card last turn were unsuccessful) by sending them all care packages, with health books and flu remedies in them (
including a packet of condoms marked"prevention is better than cure.")
This earns a bonus point for being creative and hilarious!
Team Thimble have decided that they are having none of this - they will avoid winter colds by heading off to Thailand for the Turn. Of course they take some holiday reading for whilst they are away;
Mansfield Park and Inheritance of Loss.
Team Cannon hope that one of the anatomy students will be able to help The
Murderer Without a Face
with a little plastic surgery. But their
colour release
already looks beautiful dressed up in her new yellow outfit.