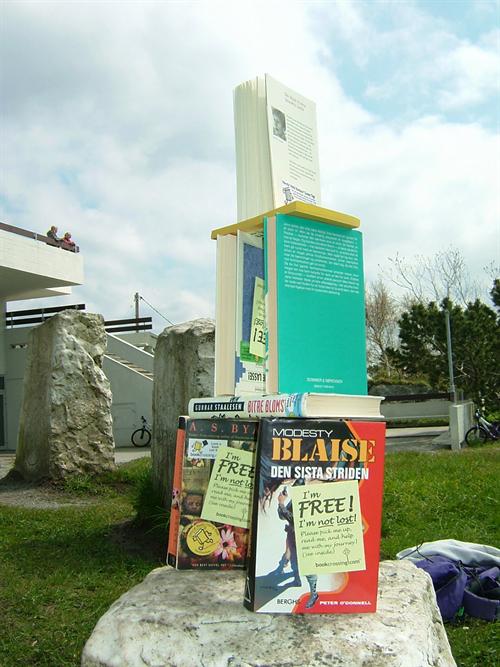 Team Racecar get building
Team Iron:
La musica del mondo
(The Music of the World) in
Parco della Musica
(Music Park)
Team Racecar: Bable Tower in a homemade multi-linguall Tower of Bable
Team Battleship:
Nils Holgerssons Underbara Resa Genom Sverige (Nils Holgerssons Wonderful Journey Through Sweden) in
Smygehuk, the southernmost part of Sweden
Team Boot: Dublin Wit at
he Nail in the Pale / The Erection at the Intersection / The Stiletto in the Ghetto
...
Team Thimble: Begrabt mein Herz an der Biegung des Flusses (Bury My Heart At The Bend Of The River) at
bend of the river Kocher in Schwäbisch Hall
Team Tulip:
Water Hazard
on the ferry, and
The Hitchhiker's Guide To the Galaxy
in amongst the towels
Team Tophat:
The Ha-Ha
sent out with a box of books to kick-start a new OBCZ
Team Train:
Australia's Rugged Interior 'out west'
in Cowra
Team Wolf:
Flächenland (Flatland) at a not very flat, but indeed very dimensional sculpture
Team Moneybag: Le capuchon du moine
(The Monk's Hood)
singing "hoooooooommmmmmmmmmmme"
in a little wooden house
Team Scottie-Dog: The Little Book of Chocolate is bound to be every chocoholics favourite
GoG: On the Origin Of The Species outside the Royal Society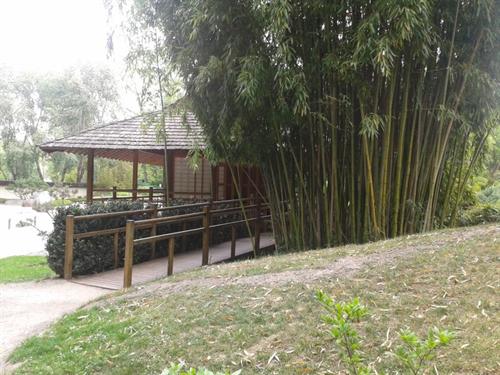 Hooooooommmmmmmeeeeeee
Bonus Points go to...
Team Racecar for tower building
Team Moneybag for sheer silliness
Team Tulip for inspiring a whole new turn
Team Scottie-Dog, becasue we can all empathise when the best laid plans go astray
And I hope everyone saw Turn Four and A Bit already....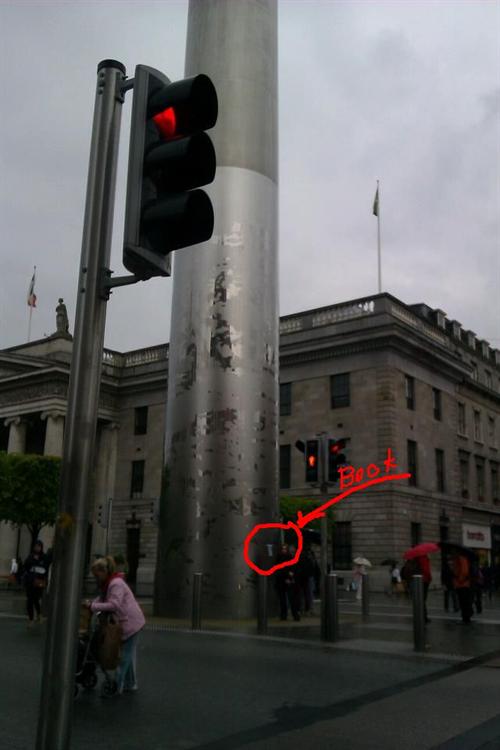 Team Boot at The Rod to God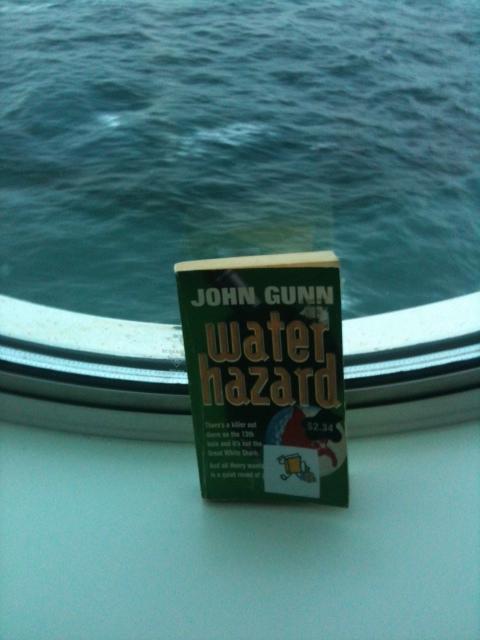 Team Tulip get wet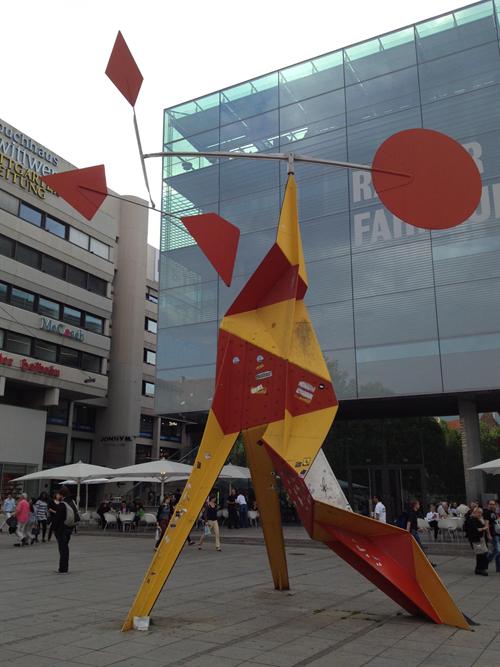 Team Wolf are not in Flatland anymore...