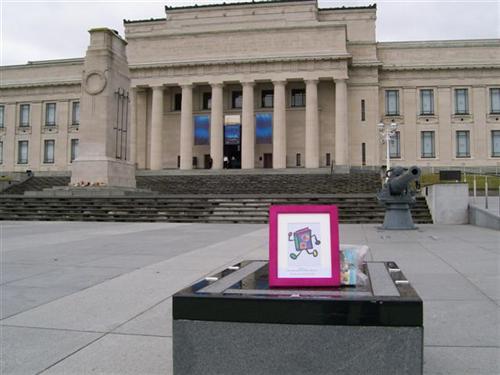 Bally on show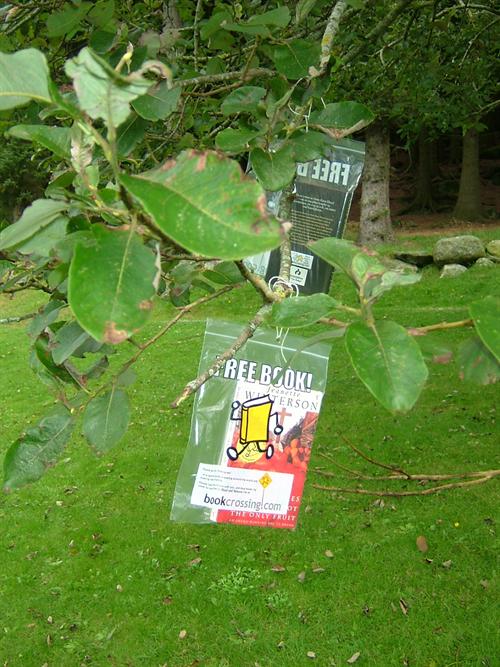 Book-fruit
Team Wolf continue there good luck with another catch and AF sign up from
their latest release,
left in one of the official German booktrees (more info on these
here
, for German speakers). Meanwhile, Team wheelbarrow opt for a more
Earth
-bound OBCZ.
Paella
After all that nosh, Moneybags decided that Bally was looking a bit it of shape and ought to work on his
Body
a little bit, so sent him to do a power-workout at the gym. Bally did not like this, he tells me that he much prefers power naps.
Boo!
Oh - and before I go, I must warn you all that the Cannons are clearly trying to intimidate members of the other teams by sending them scary parcels... full of eye balls and monsters (with the occasional
book
thrown in, of course). If you receive one of these threatening packages, please do not be concerned - I have been assured that the cannons are in fact harmless.
This weeks bonus points go to...
Moneybag for original thinking
Trains for providing Bally a platform to show off
Wheelbarrows for persuading a tree to grow books