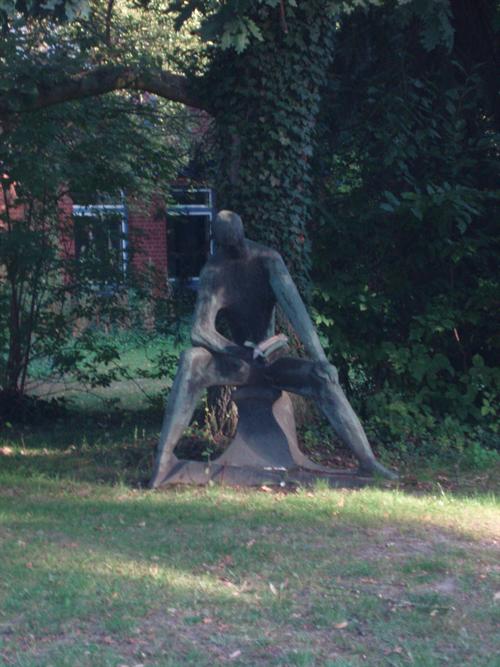 What'cha readin'?
Team Racecar:
Jonas
released by a teeny tiny school,
Jeg lovet deg aldri en rosenhave
(I never promised you a Rose-garden) in a ... herb garden
Team Boot:
Catch Me
released in superspeed time
Team Moneybag:
Die erstaunliche Geschichte des Max Tivoli
makes perfect reading material for a statue
Team Thimble:
The Underpainter
continues it's journey westwards
Team Train:
Michael Schumacher: Ferrari Racing 1998
left at the Speed Shop.
Team Scottie-Dog:
Wizard of Oz
warns passers-by about the Wicked Witch of theWest [Street] - book caught with a new member!
Team Iron:
Temeraire / His Majesty's Dragon
released at the Sir Frances Drake Hotel, since he was also known as The Dragon. The dragon theme continued with a dark blue copy of
Eragon
Team Tulip:
Such a Long Journey
released at the start / 'Go' point of a nature trail...
Faceless Killers
in the middle of a nature trail...
Blue Diary
at the end of a nature trail
Team Battleship:
Mystery of Cabin Island
retro edition, left outside a vintage/antique store
Team Tophat:
Bonjour Tristesse / een Verre Glimlach / Houdt U van Brahms
(Hello Sadness and two other collected works) refers to the Dutch/ German version of the expression 'feeling blue'.
Fietsen door Nederland
left on a bike outside a sports park.
Team Wolf:
New Zealand Fishes
left with some giant shells
GoG:
Sandcastles Made Simple
left with a bucket and spade on a rainbow beach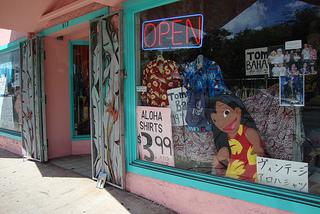 old book searches for new reader
Bonus points: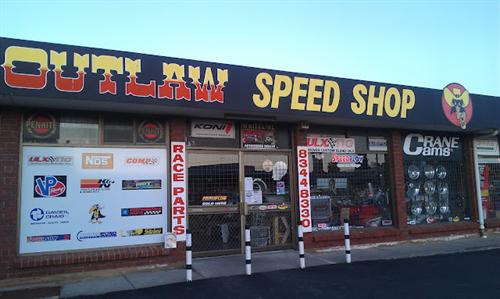 Team Train go whizzing by
Team Scottie Dog for funny word play
Team Top-hat for keeping us in suspense up until the last possible second
Team Tulip for using the themes to related all three releases together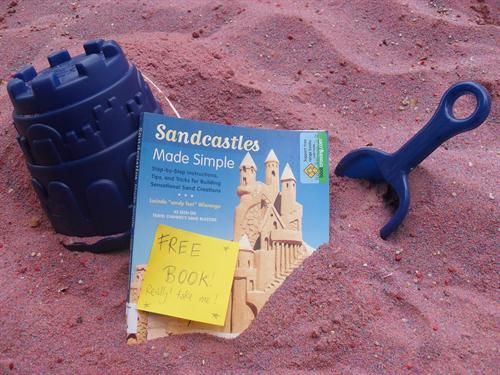 GoG encourages passers-by to build her a castle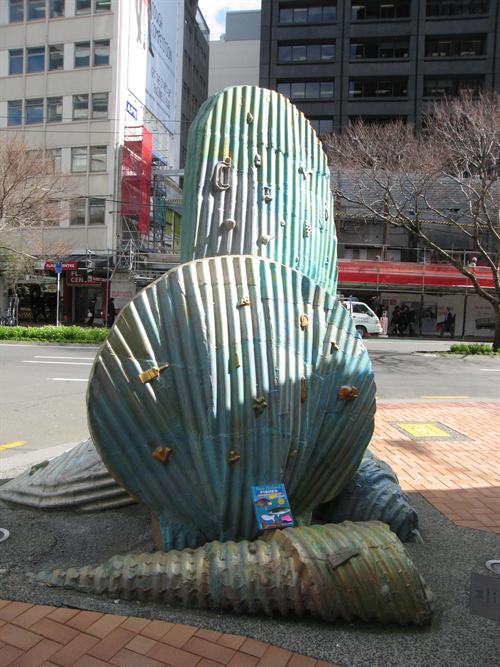 Team Wolf hit the beach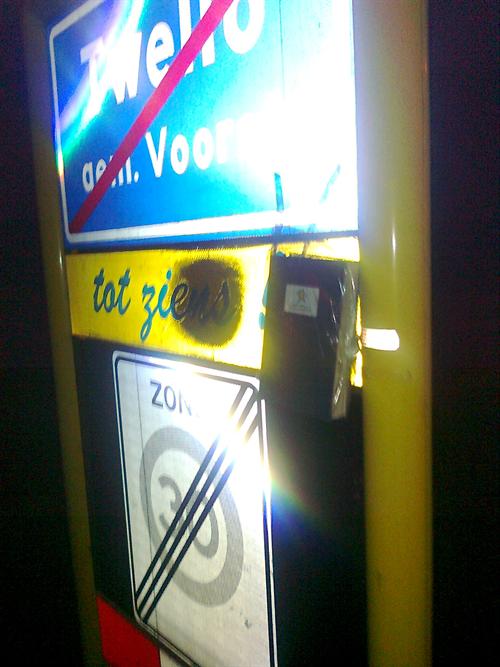 Team Top Hat have got the blues...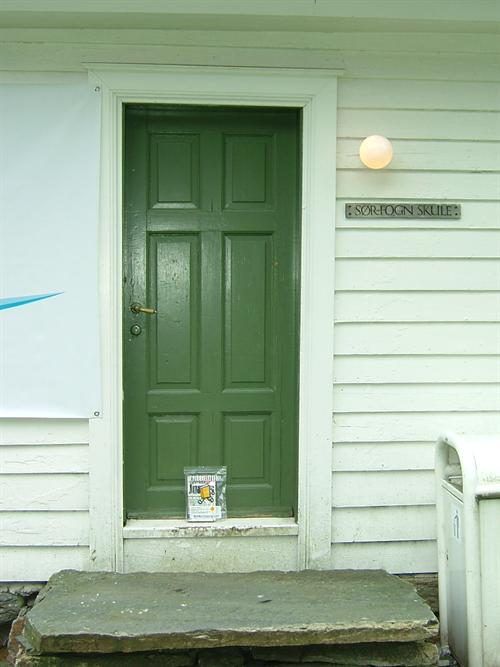 Team Racecar go back to school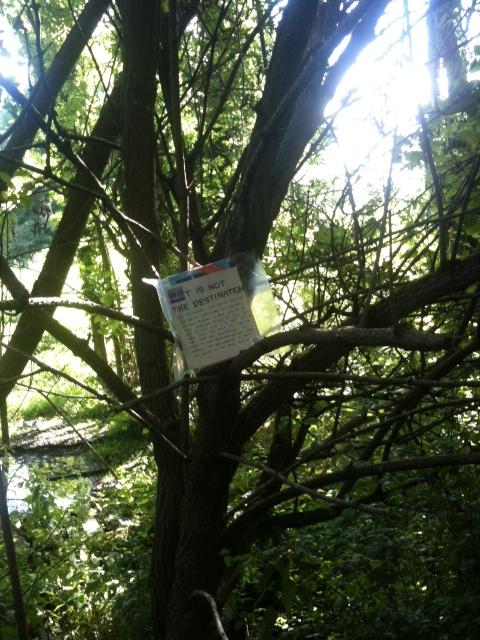 Start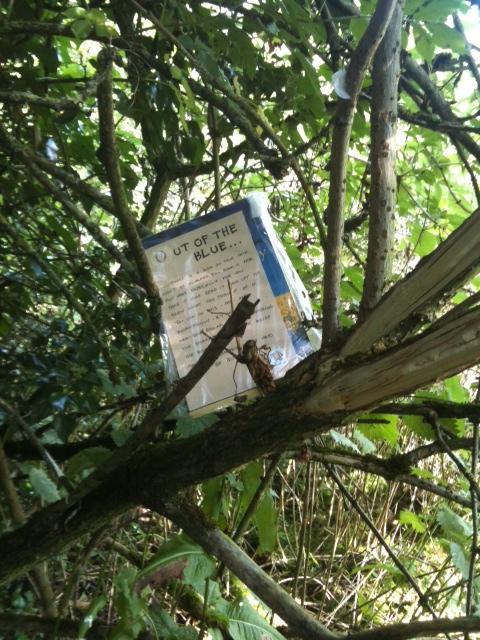 End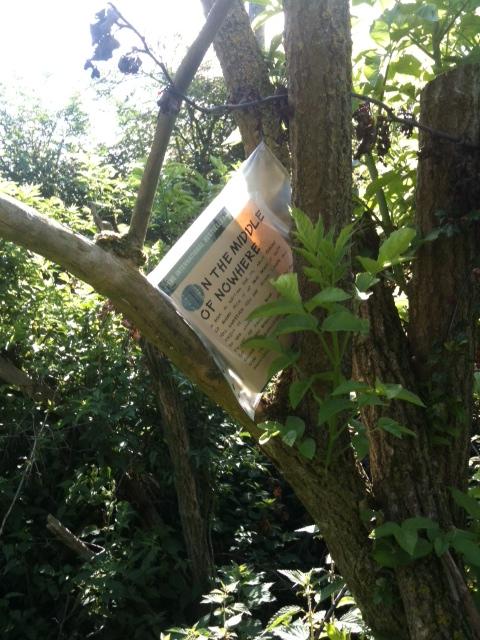 Middle...